The National Student Radio Conference 2017
NUIG, Galway City, Ireland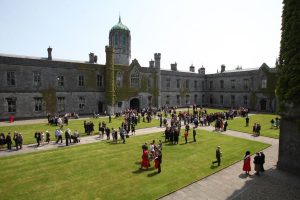 The 2017 conference is being run by Flirt FM and supported by Craol, the representative, co-ordinating, lobbying, training, & support organisation for Irish Community Radio and the Broadcasting Authority of Ireland.
There will be talks, practical demonstations, panel discussion, live podcast recording and comedy/media table quiz. Also it's a great chance to meet and network with like-minded people!
Tickets are available on Eventbrite. Booking closes on the 31st of October, as we need to know numbers for food and goodie packs. If you're a teacher, lecturer or society auditor looking to book a group give us a shout about group rates.
Please remember to bring proof of age with you for registration!
NUIG, Galway City, Ireland
Join us for National Community Radio Day 2021 on  Friday 18th of June 2021 from 10am – 7pm which will be hosted by Dundalk FM on behalf of Community Radio Ireland and supported by the Broadcasting Authority of Ireland.The day will be packed with voices from the...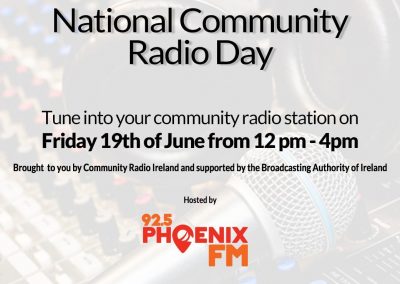 This year's event sees the network simulcasting a special four hour broadcast, hosted by 92.5 Phoenix FM, the Community Radio based in Blanchardstown, Dublin 15.