Location: Raidio Corca Baiscinn, Circular Road, Dough, Kilkee, County Clare, Ireland
Hours: 19.5
A Vacancy exists for A Receptionist/Clerical Officer at Raidio Corca Baiscinn.
Duties include:
Reception and Clerical Duties
Full Training Provided
Reporting To the station Manager
CE Programme eligibility.
19.5 Hours Per Week.
For further information find contact details below.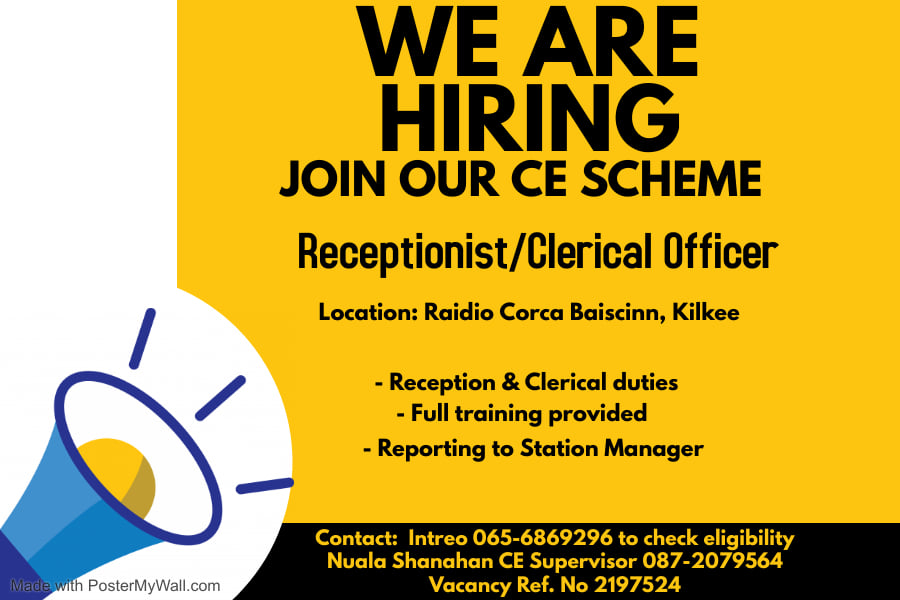 (Visited 48 times, 1 visits today)
Full Description: Click here for more information
Contact: Click here to send a message.