Location: Kilkee Community Centre, Circular Rd, Dough, Kilkee, Co. Clare, Ireland
Hours: Full Time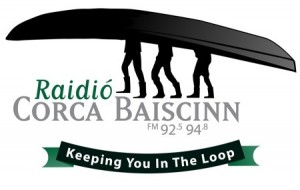 The Board of South West Clare Community Radio CLG (Raidió Corca Baiscinn / RCB) invites applicants for the position of Station Manager. The role of the station manager is to work with the station's Board of Management in the implementation of the strategic plan.
Salary and Contract Duration
Salary commence with experience and skills. The Contract is for an initial two year period, dependent on
a six-month probation period. The position is funded under the Pobal Community Services Programme, and is subject to the ongoing funding of the programme. The station has a contract with Pobal signed until the end of 2018 currently.
Duties and Responsibilities
Financial:
Preparing grant applications and reports for funding bodies.
Securing funding from a mixture of commercial and public sources.
Managing finances of grant-aided projects.
Setting fundraising and sponsorship targets, and ensuring that they are met.
Maintaining financial procedures to ensure that the station's finances are properly managed.
To supervise all
income and expenditure into the station.
Ensuring that annual accounts are prepared on time.
Working with Chair/line Manager setting agenda for board meetings
Management:
Overall management of all staff and volunteers.
Implementation of all policies and procedures.
Ensuring staff reviews and appraisals are carried out.
Organising regular staff meetings.
To attend and provide progress reports to monthly Board Meetings.
To liaise with the Broadcasting Authority Of Ireland, and to ensure that the station is
in compliance of its license at all times.
To ensure that the
station is in compliance with its contract with POBAL in the delivery of the Community Services Programme.
To facilitate community and voluntary organisations and the wider community of
South West Clare in all aspects of the stations activities, including programming and decision making.
To promote an ethos of social inclusion in the stations activities.
To represent the station on networks or organisations from time to time as decided by the Board of Management.
To oversee the current programme schedule and to work with the Board, Programme
Sub-Committee, and station volunteers to further develop the programme schedule.
Management of facilities and studios.
Promotion of the station.
Overseeing the maintenance and appropriate use of broadcast equipment, and ensuring
that transmission network is operational at all times.
Ensuring that staff and volunteers are adequately trained.
To undertake other duties as directed by the board of SWCCR.
It would be desirable if the person appointed had the following skills/ experience::
2/3 years minimum Management experience
Understanding of voluntary and community radio sector

Knowledge and experience of radio production and programming

Proven grant writing skills

Proven financial and budgeting ability

Excellent communication and negotiation skills

Understanding of rural development

Working with volunteers and understanding of voluntary boards
Full driving license and transport.
I.T skills
To apply please send a copy of your
curriculum vitae and cover letter to RCB administrator sorcha@rcb.ie
Closing date for application Wednesday 24th January 2018.th
(Please note short listings may apply)
Candidates will be let know of interview date week commencing Monday 29th
January 2018.
(Visited 288 times, 1 visits today)
Full Description: Click here for more information
Contact: Click here to send a message.